SAP® Customer Checkout
The point of sale solution of SAP for retail, restaurants and quick services.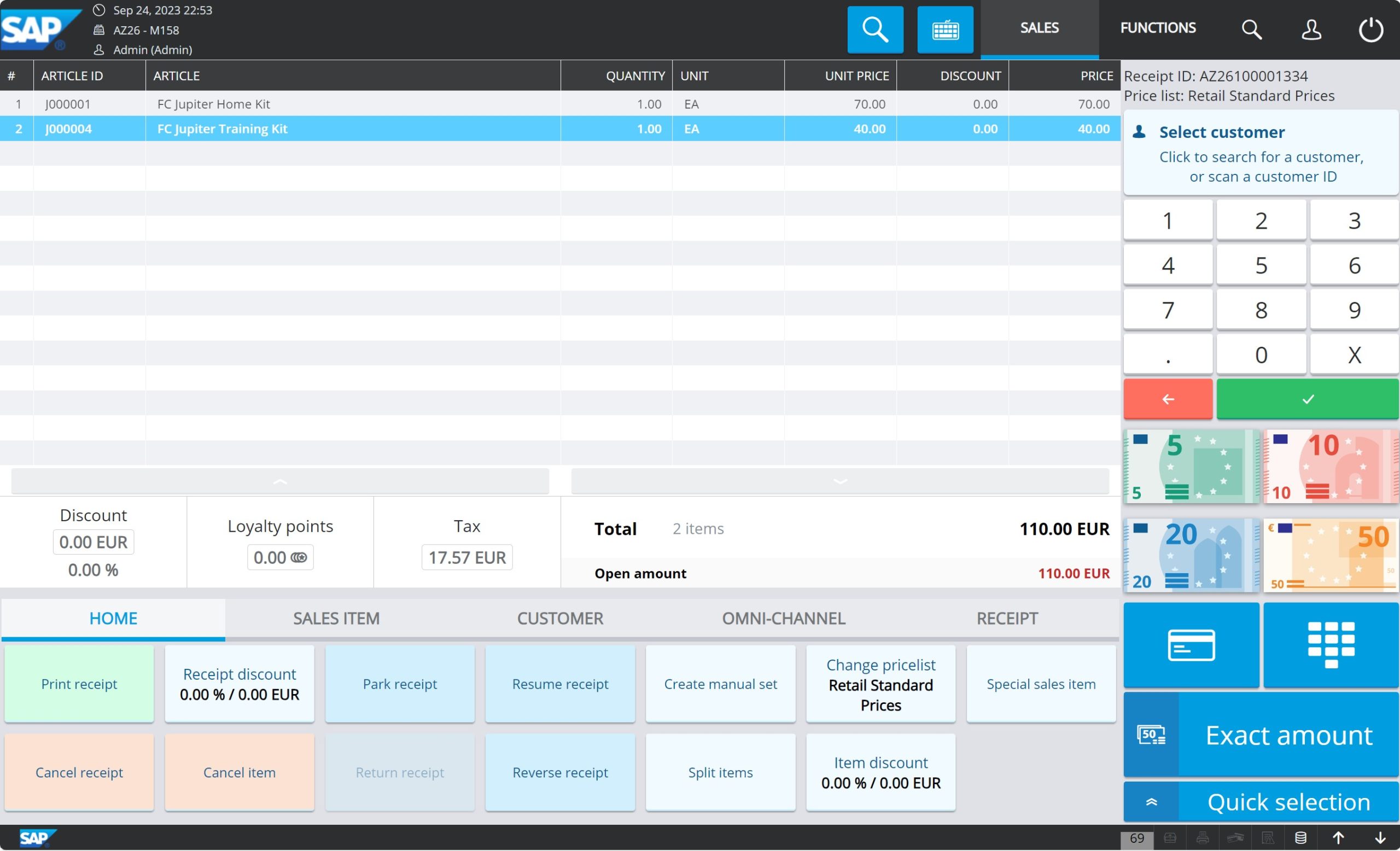 Implementation
We support you in the design, implementation and maintenance of a solution architecture that fits to your business needs around the SAP's point of sale solution SAP Customer Checkout. With our in-depth knowledge around the product, we can support you well in the implementation and integration to external systems, be it for retail, in quick service areas such as stadiums or restaurants.
Consulting
Besides direct customers and our product development, we support as well other SAP partners in their implementations with regards to their questions, be it on configuration or as well on development questions.
Plugin development
A standard solution cannot fit to all business needs. SAP Customer Checkout offers a framework for plugins that allow the extension of the application in many ways and adapt it to the required business need. We offer services to develop plugins for SAP Customer Checkout. Some examples you see on our page. Get in contact with us to evaluate how your requirements can be implemented.
Training
In case you want to enable your consultants and/or developers in your business to implement the day to day requirements of your customers, we offer trainings for consulting of SAP Customer Checkout as well as trainings on plugin development for the application.